Livestream E-Commerce is one of the latest strategies in marketing that retailers, manufacturers, and service providers should consider adding to their business's online presence.
In the age of digitalization, the entire retail industry has undergone tremendous changes. With the emergence of the internet, E-Commerce has become a huge phenomenon and it has revolutionized the way consumers shop.
When the COVID-19 pandemic hit, businesses of all kinds were forced to move their operations online, and the e-commerce world is no exception.
One trend that has emerged in recent years is Livestream E-Commerce, which allows businesses to connect with potential customers in real-time through platforms like Facebook Live, Instagram Live, and Tiktok Live.
Livestream E-Commerce (also known as live-streaming or live-shopping) is the concept that combines E-Commerce with live-streaming video. It involves using a live-stream video platform to broadcast sales and promotional events in real time.
Businesses are increasingly turning to this method nowadays to drive sales and engage customers.
According to research, roughly two-thirds of users (66.2%) make purchases online after watching a live-selling episode.
Why Livestream E-Commerce is the trend nowadays?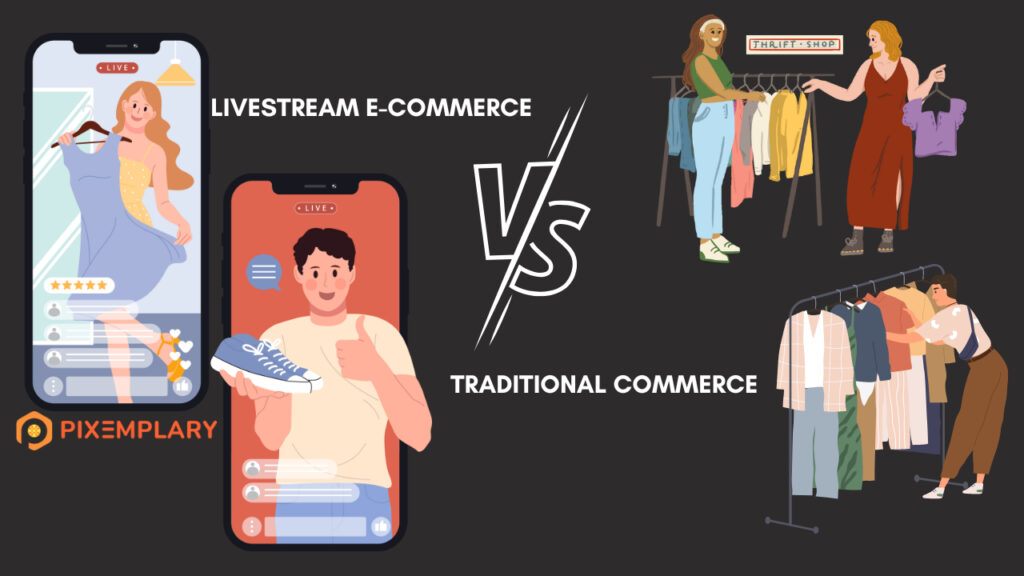 If you're not familiar with Livestream E-Commerce, it's basically when businesses host live broadcasts to showcase and sell products. This live shopping sensation began in China, and it's already taking the online world by storm.
Here are several reasons why Livestream E-Commerce is becoming so popular that consumers prefer it more than in-person shopping:
1. You can shop from anywhere. With Livestream e-commerce, you can browse and buy from anywhere in the world. This makes it perfect for people who like to shop but don't have time to do so in person.
2. Deals are always happening. There are always new deals and discounts available during the live stream. This makes it a great way to save money on things you want or need.
3. It's easy and convenient. Livestream e-commerce is easy and convenient to use. You can simply log on to your favorite website or app and start browsing for deals and products.
4. There are no crowds or lines. One of the biggest downsides of in-person shopping is the crowds and lines that come with it. With Livestream shopping, you avoid this problem completely and can shop in peace even in the comfort of your home.
What are the advantages of Livestream E-Commerce?
When it comes to e-commerce, live streaming is a powerful tool that can bring a lot of benefits to your company. Here are a few good reasons why you should do it:
Allows businesses to connect with their customers in a more personal way. Customers can ask questions and get instantaneous answers, which builds trust.
Extremely engaging and interactive. People are more likely to watch a live broadcast than they are to read a blog post or product description.
It is efficient. Businesses can reach a large audience without having to invest a lot of time or money into production values.
Can give customers insight into the brand personality. It allows them to get to know the brand better and make more informed decisions about their purchases.
Can be used to create a sense of urgency. When done effectively, this can push customers to make a decision to make the purchase quickly.
Gives sellers the chance to showcase products and clients to purchase in real-time. People are into instant gratification, so if you want instant income also then live streaming is the way to do it.
A great avenue for pre-launch promotions. Live streams help to build anticipation among potential customers who are likely to buy if they feel like they are part of an exclusive event.
Magnifies customer experience. Since live shopping allows viewers to ask questions and get instant feedback from experts or those who have tried the product, this can magnify their shopping experience which can create customer loyalty.
How to get started with Livestream E-Commerce
So you've finally decided to tap into this marketing strategy, now the question is, how to get started? Here are some of the things you need to be prepared of:
Strong product or service. You have to be sure that what you sell is something that people would want to buy.
Livestreaming paraphernalia. People need to see what you sell and hear what you say clearly. It is wise to invest in live-stream equipment to ensure the quality of your broadcast on the viewers' end.
Be an expert on your own product. Learn everything about your product so you can answer any questions the viewers may ask you.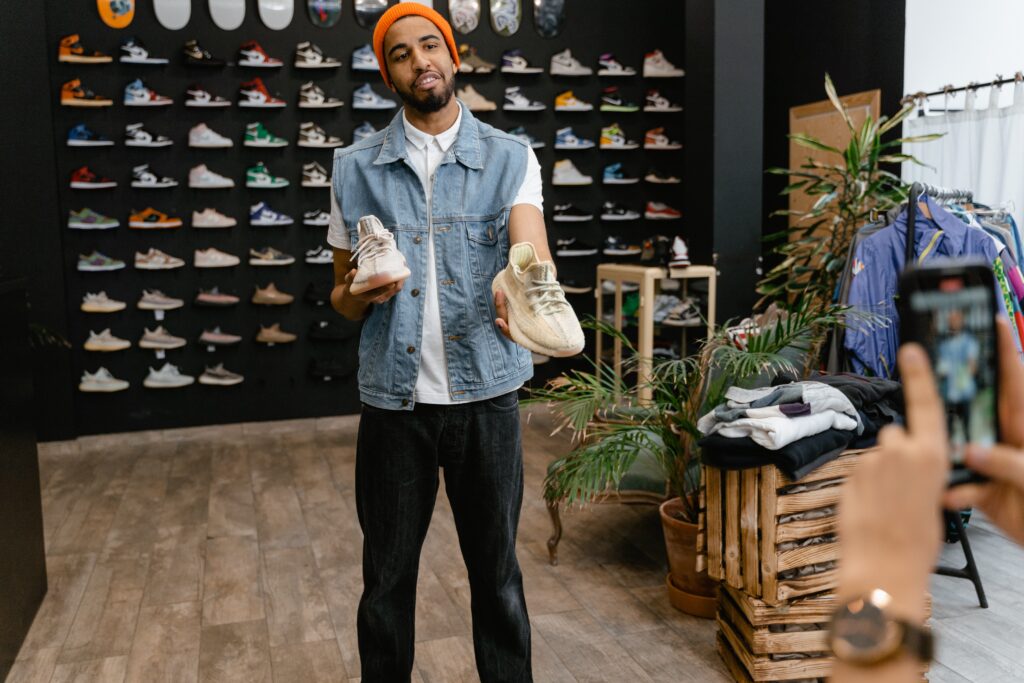 8 Great Tips and Tricks to becoming an expert in Livestream E-Commerce
1. Choose the right platform: There are a number of platforms that offer live streaming services, so it's important to choose one that's right for your business. If you're selling products, for example, you'll want to choose a platform that allows you to showcase your products and take orders in real time.
2. Connect with your audience: One of the benefits of live streaming is that it allows you to connect with your audience in a more personal way. Take advantage of this by engaging with your viewers and building relationships with them. Ask questions and provide feedback, thank them for their comments, and create a two-way dialogue that creates a strong connection between you and your audience.
3. Establish Your Tonality: People respond to tonality when it comes to online communication – so be sure to consider your tone when hosting a live stream. Whether it's lighthearted or serious, create a consistent tonality that resonates with your viewers and helps them feel comfortable interacting with you on the stream.
4. Offer something unique: Since there are already a lot of businesses doing E-Commerce, it's important to offer something unique that will make your store stand out from the rest. Livestreaming is a great way to do this by offering exclusive deals or behind-the-scenes access to your business.
5. Be prepared for anything: Things can (and will) go wrong during a live broadcast, so be prepared for anything that might happen and have a backup plan in place.
6. Promote your live stream: Once you've set up your live stream, be sure to promote it across your social media channels, email lists, and other marketing channels. This will help ensure that your target audience knows when and where to tune in.
7. Follow up after the broadcast: Once the broadcast is over, follow up with your viewers and continue the conversation on social media or via email marketing. Directing your customers to your website is also a great way to increase awareness about your brand, build trust and improve their purchasing experience. If you need help with this, Pixemplary Digital Marketing Philippines provides exemplary web design and development services to help business owners come up with a functional and efficient website for their businesses.
8. Have Fun: Finally, remember to have fun! Livestreaming is an incredibly powerful tool for connecting with customers and building relationships – so don't forget to just enjoy the process as much as possible! Let loose, show off some personality, and engage with viewers in ways that make them feel like part of the conversation.
Takeaway
Livestream E-Commerce is quickly becoming a popular way for businesses to drive sales and engage customers. It offers businesses the chance to create an interactive experience that is not possible through traditional E-Commerce channels. By leveraging this platform, businesses can create personal relationships with customers, showcase new products and services, and ultimately drive sales.